Hello,
I have been using UQLab for modelling and predicting the outputs of a filter in the frequency domain.
I have used the Kriging and Polynomial Chaos Expansion for the same. Kriging works just fine, but I was trying out the simulations with PCE so as to compare the two models.
What I am having trouble understanding is that on printing the PCE report, we get two errors, Leave one out error and a Modified Leave one-out error, can someone explain the difference between the two?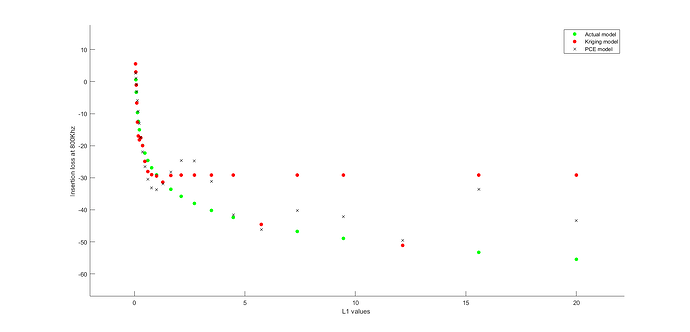 The error I get from the report is: Leave-one-out error: 4.6383164e-02
Modified leave-one-out error: 1.4639779e-01
Now, which error should I use to actually compare to some other model such as the kriging?
Thank You