Hello, UQLab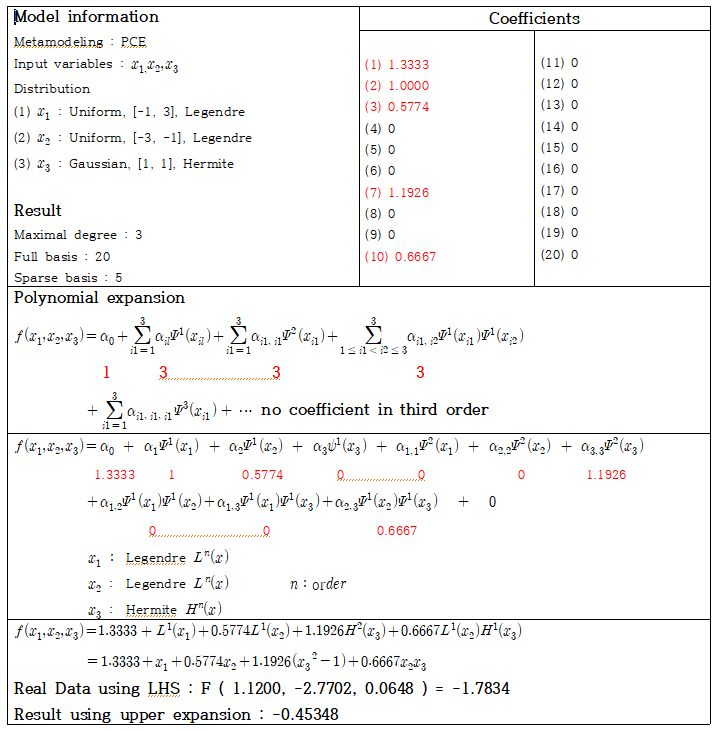 After training the PCE Model, I want to obtain polynomial expansion.
Using Legendre and Hermite polynomial, the underlying function was obtained as above.
However, when I calculated it myself using each polynomial basis, it is different from the actual value. Is the expression wrong?
Also, how can I get the basis for the order of Arbitrary PCE?