Hi UQLab


I extract my PCE function after training using just data.
My input is consist of three variables and all distributions of variables are uniform distribution.
So. below expression is my result(PCE function)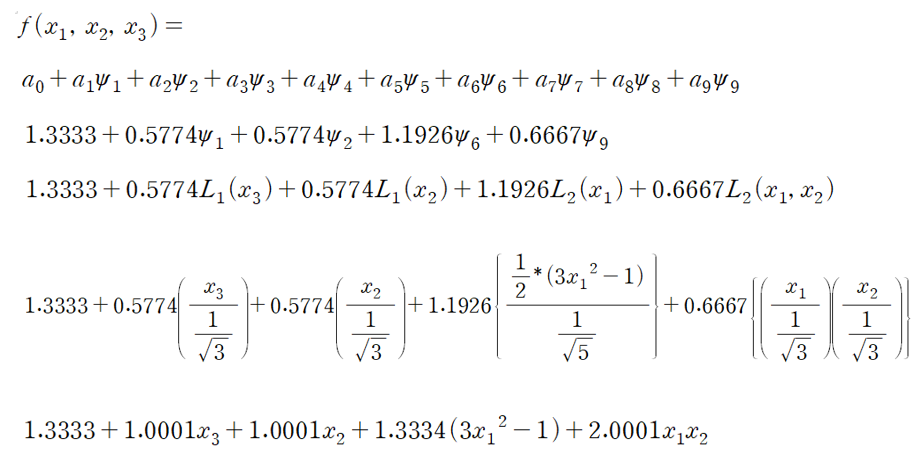 I confirmed that the correct result is obtained only when iusing ExpDesign.U (Orthogonal polynomial domain) not ExpDesign.X.
The research I am going to do is try to optimize using the PCE function, but when I do that, I get the U value, not the X values ​​at the optimal point.
Is there a way to find the X value by knowing the U value?
I have confirmed that there are different support ranges for uniform basis and other basis, but I don't know the principle of changing X to U and U to X.
My input variable is composed of -3 to 1, so it is outside the support range of the uniform distribution.