Hi !
I have a not so simple question to ask…
I would like to know how uqlab associates the PCE coefficients with the indices in its basis.
Formulate it differently, I would like if UqLab follows the order that is presented in the book "RISK AND RELIABILITY IN GEOTECHNICAL ENGINEERING", chapter 6, Tab.6.2, (written by M. Sudret) for the storing of the coefficients.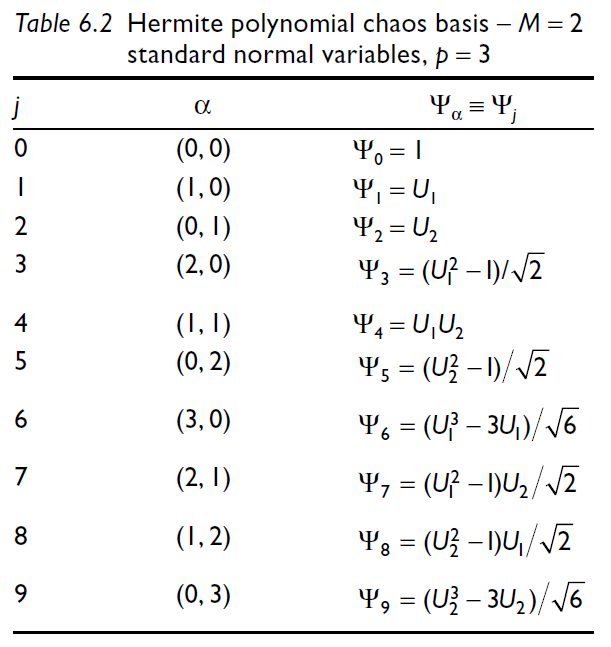 I built a polynomial basis on another software and I try to use the coefficients calculated by UqLab and I have difficulties to match the coefficients with the right indices of my basis.
I know that my question is a bit out of the scope of other questions asked on the forum but I hope you can answer me anyway.
Best regards