Hi everyone,
I am new to this forum and have been trying to figure out PCE in the last couple of months.
My current goal is to build a multivariate PCE surrogate from a numerical model in MATLAB to plot the PDF as stated by Sudret in this excerpt: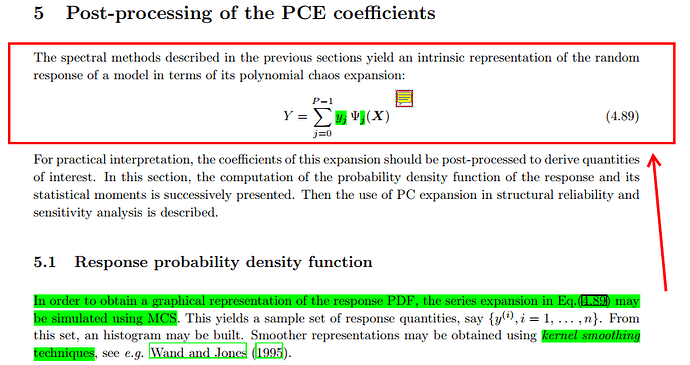 The code I have is based in Emil Brandt Kærgaard thesis (DTU), it is a Multidimensional Collocation Method using a Gauss-Legendre sparse grid, and is perfectly calculating the mean and variance as follows: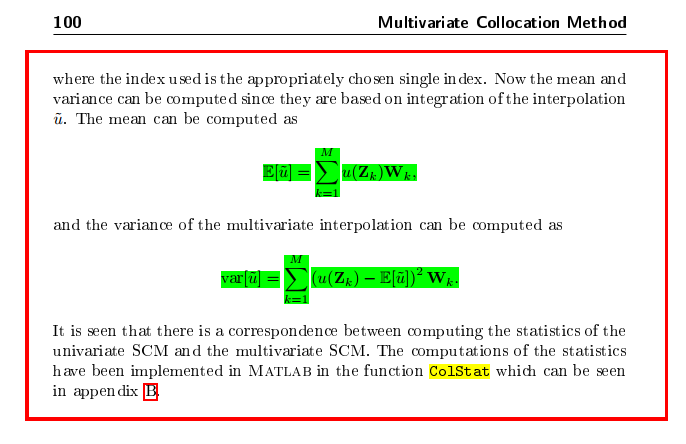 Either way, I don't seem to be able to understand how to assemble the surrogate in this multivariate case, it is getting really hard to progress. I have been reading materials from Bruno Sudret (mainly Blaise Pascal monograph), the aforementioned thesis (DTU), and the book by Dongbin Xiu (numerical methods for stochastic computation).
Would you please suggest a beginner source for this matter, or even a tip? All comments are much appreciated!
Ewerton Grotti