Dear UQLab community,
I have recently done a Bayesian inversion with UQLab, in the following context :
Model : ZSoil (finite element software, surrogated by an accurate PCK)

Two inputs : a construction parameter \lambda (which depends on how quick is made the construction) and a soil parameter E (Young's modulus).

Output : the settlement of the ground, computed by ZSoil
As the discrepancy is small, I reckoned the standard deviation of the posterior predictive would be quite small (with an accurate measurement, not very probable, I think the uncertainty tends to decrease).

Actually, the standard deviation of the posterior predictive is quite small, but the inputs are almost as much uncertain as before. I mean there is not much reduction in the uncertainty of \lambda and E. I think the inference has created a correlation between my inputs, which prevents from extreme outputs. That is to say the coefficient of variation of the output has been reduced much more than the CoV of the inputs.
Here is the posterior predictive :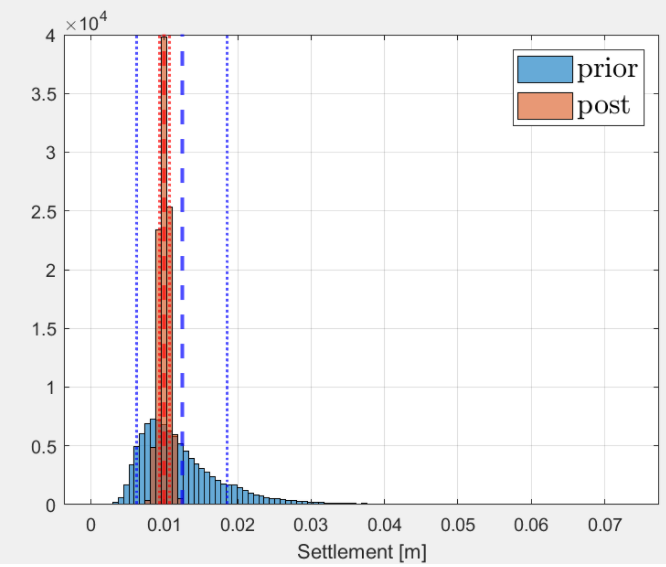 The thing is, there should not have a correlation between E and \lambda, because it does not have a physical meaning.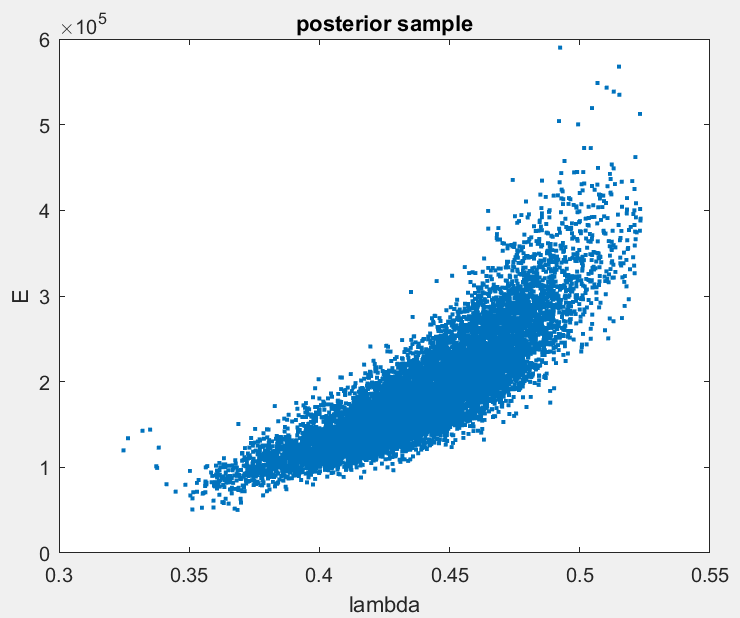 Thus my question is : is there a way to prevent the posterior inputs to become correlated ? To put it another way, is it possible to restrain the MCMC to uncorrelated values ?
Thanks a lot,
Marc